1200pcs of SA179 Seamless Tube with Extruded Al6063 Fin Delivered
1200pcs of SA179 Seamless Tube with Extruded Al6063 Fin Delivered
Last week we have delivered 1200pcs of extruded aluminum finned tubes to Shanghai Port.
Base Tube: ASTM SA179 Seamless Tube OD25.4*2.11mm*10520mmL
Fin: Al 6063 OD57.15*0.4*10FPI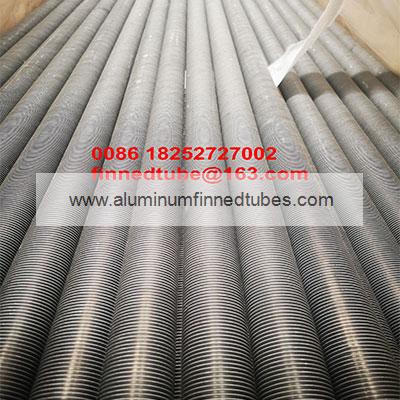 Extruded Finning:
This finning is obtained through a cold extrusion process of an aluminum tube concentric to the fluid conducting tube (Base tube). The extrusion forms the helical fins starting from the material of the aluminum tube, which provides great mechanical resistance to this type of fin, in addition, a substantial thickness of aluminum is left at the base that completely covers the fluid conducting tube by means of a bimetallic joint that provides you with greater corrosion protection.
- Available in lengths up to 18meter.